About the Farm
*****************
Drake Roost Arabian Farm is located in the beautiful and scenic, "Hidden Valley", which is to be found in the mountainous looking area called Scotland, in North Florida. Just 15 minutes from Tallahassee, Havana, and Quincy. The Roost is a breeding farm specializing in some of the finest bloodlines to be found in purebred Arabians. Visitors are most welcome. Please phone or email for an appointment.
DID YOU KNOW ....
.... that Arabian horses are considered to be the most beautiful, the most intelligent, the most valuable, the most versitile, have more stamina, and are by far the sweetest and most gentle of all the horse breeds.
Arabian horses are truly PEOPLE horses.
Drake Roost Arabians
John and Doris Drake, Owners
Quincy, Florida
(850)627-6825
E-mail the Farm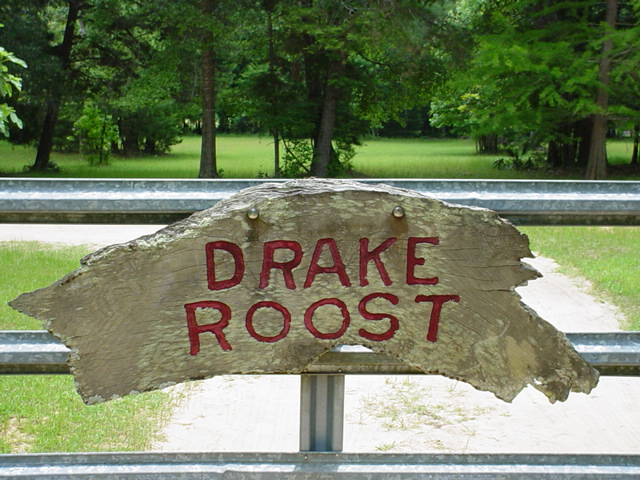 Touch the Drake Roost sign.
Links
*********
Horses for Sale
Farm Photo Page
DR Knight of Shammar
More Links